In the hustle-bustle of today's world, the era of Netflix and chill, where everyone is moving forward with the crowd without a backward glance, the simple pleasures of life are left behind, be it spending quality time with your close ones, cultivating hobbies or simply reading a book.
Let's state the most obvious benefit of reading. It helps to build your vocabulary. You learn "n" number of new words and how to use them just by reading the entire sentence and understanding the context. No need to look up a word online or in dictionaries. It is a natural process of learning something new and retaining it. This makes a dramatic difference in your communication skills and your confidence. You now have a topic to discuss with anyone you meet- "the last book you read". You seem worldly as you have travelled the entire world between the pages of a book. There are no negatives to be found in reading.
Reading is a source of endless creativity and imagination, be it fiction or nonfiction. It takes you through a whirlwind journey over various decades, places, cultures. While sitting in the corner of your living room, curled up on your sofa, you can be transported to India under the British rule, Nazi Germany, Alice's Secret Garden or experience the Aurora Borealis through the beautiful words of the author.
When you read, you connect with the people and the storyline. You go through a multitude of emotions while reading. You laugh with the characters, cry when they face an overwhelming loss, celebrate their victories, just like you would for your close ones. You become a part of their lives and they, a part of yours. You get a chance to live the life of various people, be whoever you want.
Reading provides a sense of calm and tranquillity when your head is filled with too many thoughts that are competing for your attention. You can just enjoy a moment of peace when you are reading or experiencing someone else's life. It also helps you find a perspective regarding your own problems. Enjoy the solitude and let your thoughts churn.
It's the easiest and obviously the most interesting way to learn about various cultures, their problems. When you explore various authors, they introduce you to the worlds they are familiar with. It helps you look at the world from a new perspective and break down your mental barriers. You begin to question everything you know, an endless well of curiosity opens up. Reading an autobiography (Nelson Mandela, Barack Obama) helps you set new goals, and gives you a certain level of determination to achieve them.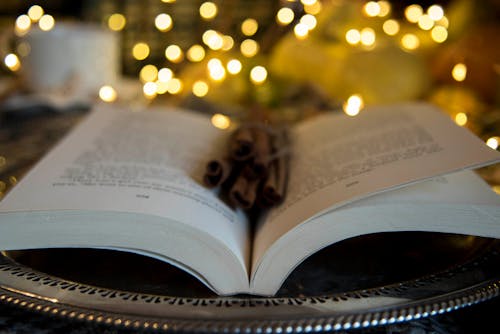 But it's a habit that needs to be built over time. It may not be easy for you to sit with a book and complete it in one go. Start small. Set goals. Take out fifteen minutes of uninterrupted reading time from your busy schedule every day.
People turn to self help books and non-fiction when they need to learn something themselves, like how to start your own business, gardening and cooking skills etc. While you may consider fiction to be just a made up tale, here are a few that may help change your mind.
To kill a mockingbird – It's a beautiful story written from the point of view of children. They see their father defend a Black man during the Great Depression, as they leave behind preconceived notions about people and learn about sympathy. The Book Thief- narrated by Death himself, set during Nazi Germany, is about a girl, who can't read but upon learning how to, devours all books in her vicinity and a Jewish boy her family shelters. The classic, Little Women- is about four sisters who believe in the strong ties of family. Jo, the second oldest who is a writer, an actor, a tomboy to the core, is determined to earn her keep when women are expected to get married and take care of the household. Or just escape reality by delving into the magic of Harry Potter- get lost in the beautiful and ever changing corridors of the Hogwarts castle. It's about an orphan boy with the greatest friends anyone could wish for, who is recognised throughout the world just by the lightning bolt shaped scar on his forehead.
Do you expect to remain the same person after these wonderful adventures?
"Once you learn to read, you will be forever free"- Frederick Douglass