The Canadian government has decided to ban all international tourists, even those with valid visas or Electronic Travel Authorization (eTA), from entering the country till 31 October 2020. Bill Blair, Canada's Minister of Public Safety, tweeted on October 1, about the newly ratified guidelines issued in the wake of the deteriorating situation induced by the Coronavirus pandemic. The decision was made by a federal government, Order of Council, on the ground that, "no reasonable alternatives to prevent the introduction or spread of the disease are available."
This rule has been implemented on all countries, including the United States, on travel by land, air, and sea. Even some territories have additional travel restrictions. However, some groups of people are exempted from this decree and they are allowed to enter the country on the condition that they would go through a 14-day self-quarantine and report a workable quarantine plan to Canada Border Service Agency (CBSA).
These groups of people include:
• The citizens of Canada who were approved for residency before 18 March 2020 and their immediate family members
• Dual Canadian citizen with a Canadian passport or special authorization.
• People with work permits for unavoidable and non-negotiable reasons
• International students with a student permit issued by the Canadian government
• Protected people
• Individuals whose presence in Canada is in favor of national interest
• Air and marine crew members
• Renowned diplomats and their immediate family members
• People invited by the Minister of Health for COVID-19 assistance
• People coming in to make medical deliveries
However, those foreign nationals who have COVID-19 or exhibit any signs or symptoms will be barred from entering. The Government of Canada states that more information about the protocols one needs to follow and the documents one needs to make himself eligible to be excluded from travel restrictions will be available on their official website October 8.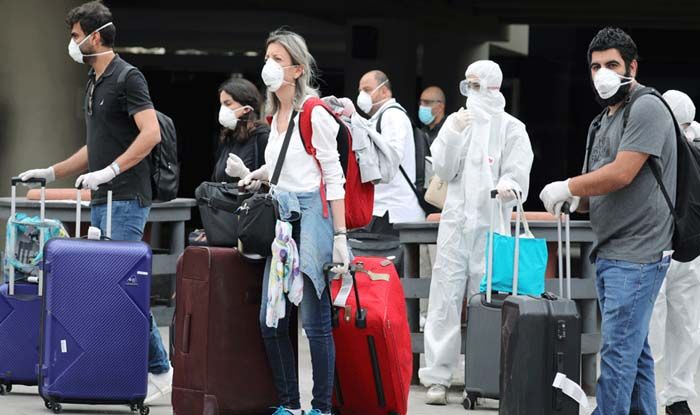 Also, serious punishments have been decided for the people who dare to violate the Quarantine Act. They are subjected to a fine up to $537,000 and/or a prison sentence for six months. Besides, if it is found that an individual is involved in spreading the virus and putting the citizen's life at risk, the penalty can exceed up to $720,000 and/or a prison term of three years. An inadmissible person, if found within the country, are to be relocated and banned from Canada for a year.
The outbreak of pandemic in March had brought forth a major financial as well as existential crisis around the world. To protect the health of its citizens from the deadly virus, Canada restricted the movements across its borders for non-essential travellers and non-citizens. In the beginning, these rules were employed from March 18 to June 30 which was updated regularly on a monthly basis. These travel restrictions were expected to expire on September 30.
Canada was able to keep a check on the cases of Coronavirus and its curve had also flattened from March to August. But, in August the second wave of pandemic hit some parts of the country. So, the government decided to impose a constraint on its borders till October 31st.
Although this law has been issued for the safety of the country and its people, it failed to charm everyone. Some Canadians, including parliamentarian Michelle Rempel Garner, criticized some of the norms imposed on the Canadian borders under this law.
The citizens found it inhumane that people were not allowed to cross borders even for compassionate reasons like meeting their lover or attending a funeral. A lot of people believed that the foreign national partners and adult children should also be provided with travel exemption and they conveyed Prime Minister Justin Trudeau the same.
The people started raising their voices against this law on social sites by using the hashtag, #LoveIsNotTourism. This hashtag has recently grown popular among the people of those nations which have closed down its international borders. People claimed that these restrictions can have a negative impact on the mental health of the citizens.
They complained that even if the government had promised to provide exemptions for the non-married partners/ adult children this week, but the new regulations didn't include them. They criticized Minister Bill Blair for not bringing in the above-mentioned groups in the exemption, even if plenty of business travels were allowed in the country.
On such high public demand, on October 2, the government decided to introduce a process to support "enhanced family reunification including long-term exclusive relationships, international students and entry of compassionate reasons."
Keeping these exceptions aside, the border restrictions remain in place. In addition, the uses of digital forms are promoted to allow sharing to information between provinces quickly and easily.